Main content starts here, tab to start navigating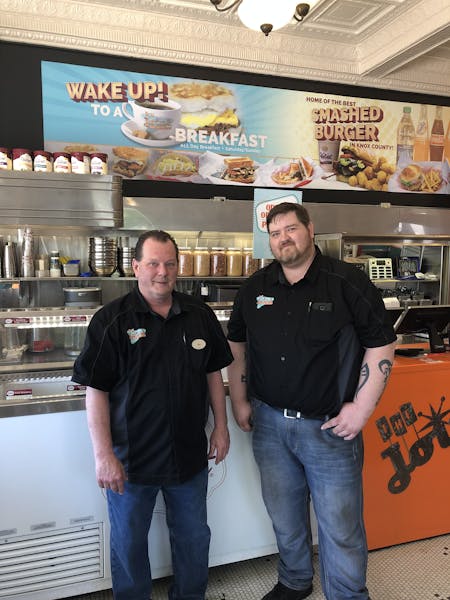 The Crew leaders
Management Team
On the left you will see James "Big Jim" Wyant. Jim has been one of our Joint manager staples for us and he is such a major part of our team many think he is the owner. Which is a dream compliment especially when you are as busy as I am with everything going on. Jim is a tremendous blessing to have on our team and is one of the reason we have one of the Coolest Joint's in town.
On the right is our newest addition in Lucas Blubaugh whom is taking the helm as our General Manager. Lucas comes with tons of experience in both the front of the house and the kitchen as well as management experience as well.
The two things these gentlemen have is a passion for you to have the best experience possible so next time in please say hello to them and if you ever have any needs or words of praise please let them know as they will make sure you are taken care of as part of our Joint Family.